Rick Jenkins, P.E.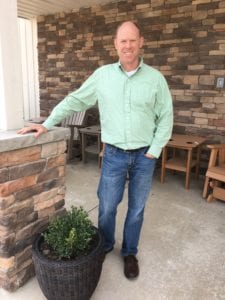 I'm the newest member of the team having just started at the beginning of January 2016.  From my twenty-two years of engineering experience, I bring new skills of project management and engineering to this growing, professional construction company.
I hold a B.A. degree in Physical Science from Asbury University; a B.S. in Civil Engineering from the University of Kentucky; and a Master in Business Administration from Spring Arbor University.  I am
also licensed as a Professional Engineer for the great state of Michigan.
On the personal side of life, I've been married to my wonderful and talented wife Rita since 1991.  We have four of the best kids you will ever want to meet who range in age from eighteen down to ten.  We've been to many games and track meets and have many more to attend but wouldn't change a thing.  God has truly blessed us and we are grateful every day for His provision.